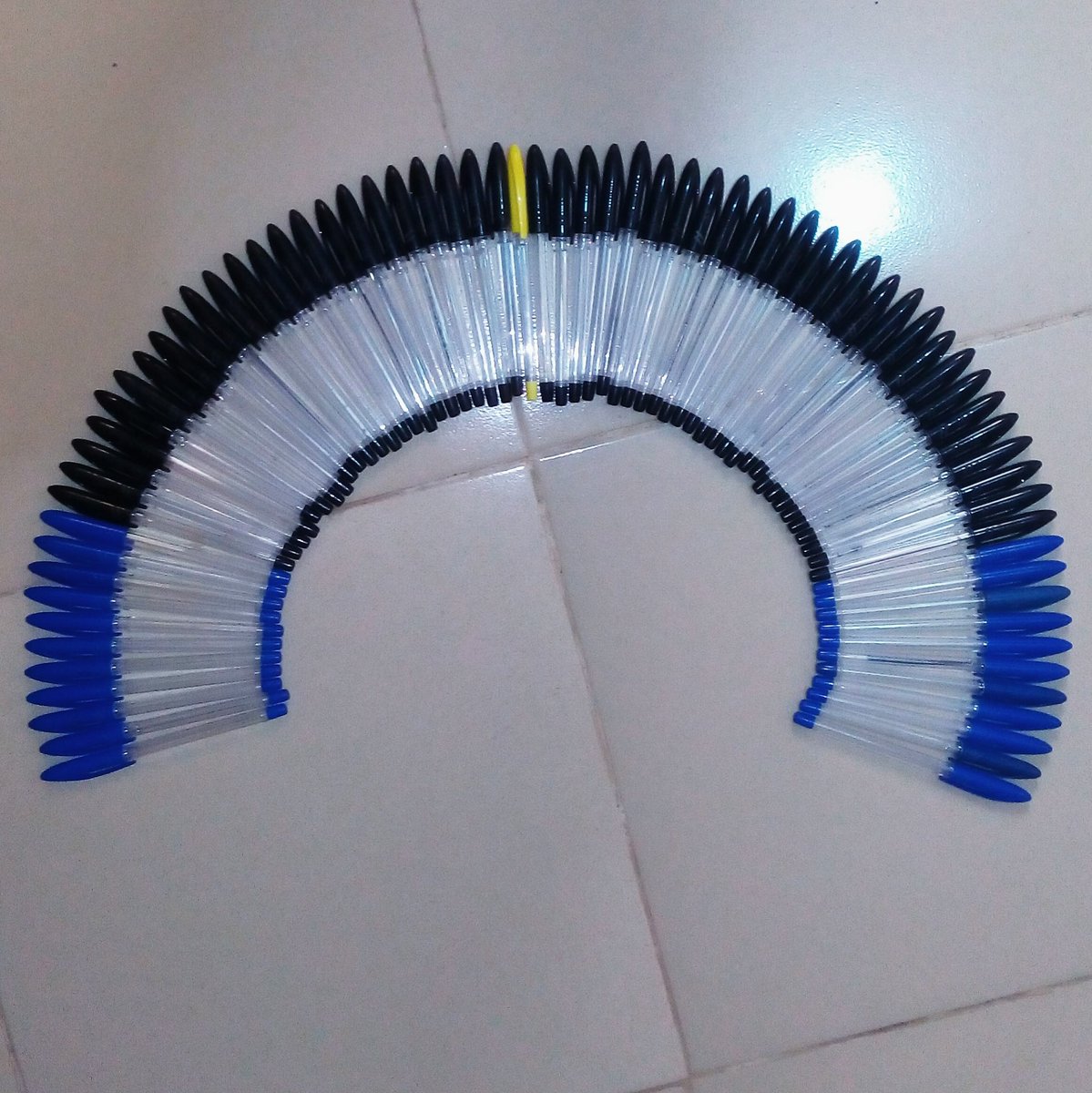 I am Quite sure that most of you if not all do throw away your Pen as soon as the ink gets exhausted. Well, that is not the case of a student named Phenoria who posted on twitter all the pen he used during his 6 years stay as an undergraduate in the University of Benin.
He captioned the Photo "Used pens after 6 years in the University, 73 minus a few..... Proudly Uniben"
See more photos below......